Rotorua is one of the North Islands biggest tourist centers and there is something for everyone to enjoy here – regardless of the season. See below for a few of our highlights. These aren't in order by the way – they are all amazing!
Mitai Maori Village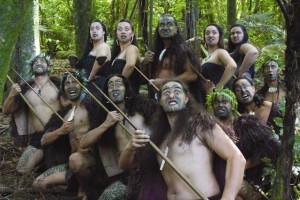 A perfect package for groups. An evening at Mitai will give you an authentic introduction to Maori culture leaving you amazed and in awe. Be enthralled by the natural bush setting, see warriors in traditional dress paddle an ancient warrior canoe (waka) down the Wai-o-whiro stream, and don't miss your only opportunity in the Rotorua area to see glow worms in their natural habitat.
Where: 196 Fairy Springs Rd, Bay Of Plenty 3015, New Zealand
More Info: http://www.mitai.co.nz/
The Redwoods – Whakarewarewa Forest
This has been ranked the #1 Rotorua attraction on Tripadvisor. The Redwoods are made up of several trails through the Whakarewarewa forest. The forest is enormous – around 5,600 hectares, but the trails themselves are extensive and cover around 6 hectares. From short, 30 minute walks that are fine for smaller children right up to the 8 hour, 34 km Whakarewarewa circuit.
Where: The Rotorua Redwoods are located on Long Mile Rd
More Info: http://www.rotorua-travel-secrets.com/rotorua-redwoods.html
Skyline Skyrides – Luge & Gondola
This place has been a Roto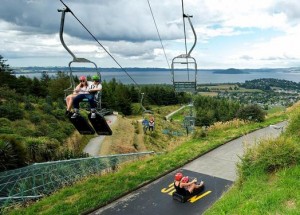 rua icon for more than a decade, and no trip to Rotorua feels complete without heading up the Gondola, enjoying the views and hitting the luge track.
There are a bunch of other attractions, a restaurant with a great view over Rotorua, fantastic Mountain Bike trails and lots more.
Where: 185 Fairy Springs Rd, Rotorua 3015, New Zealand
More Info: http://www.skyline.co.nz/rotorua/
Whitewater Rafting
Rotorua is internationally known for its Whitewater rafting. From extreme Grade 5 adrenaline-rush adventure, to family-friendly float traips, Rotorua's rivers have been making memories for years. Rotorua has a bunch of dedicated white water rafting companies, and its not our place to tell you who to go with as there are all professional outfits. The differences lie in the activities they offer – some may be rafting only, while some may have sledging and  kayaking. ANd of course the river they operate on.
We have lots of information here in Rotorua to help you make a choice, or see this link for more information.
Volcanic Hills Winery
This is actually located at the Skyline & Luge Center mentioned above. The Winery receives great reviews for their wines and tasting, and the environemnt is fantastic. Definitely a great place for a kiwi wine experience.
Where: 185 Fairy Springs Rd, Rotorua 3015, New Zealand
More Info: https://www.tripadvisor.co.nz/
Whakarewarewa: The Living Maori Village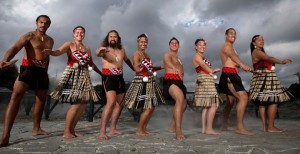 For over 200 years the Tuhourangi/Ngati Wahiao tribe have welcomed visitors into their backyard. Allowing them to experience the culture of one of Rotorua's most enjoyable attractions.
Relive the history of their Maori village with stories from the tour guides who have lived there for more than five generations. You will be treated to a culture like no other and a truly unmissable attraction.
Where: 17 Tryon Street, Whakarewarewa Village, Rotorua, New Zealand
More Info: http://www.whakarewarewa.com/
Waikite Valley Thermal Pools
What could tell you more than this review on Tripadvisor? "Affordable Hot Pools in Rotorua: Great family environment, pools are not too hot and one large one is suitable for swimming in alongside a toddler pool. Three other relaxing hot pools of different temps, two cold tub pools. Private pools. Very friendly staff. Entry was $16.50 per adult which is much cheaper than elsewhere. Fantastic boiling water spring onsite too." You will love the heated changing rooms on cooler days.
Where: 648 Waikite Valley Rd, Waikite Valley 3077, New Zealand
More Info: http://www.rotoruanz.com/visit/see-and-do/spa-and-wellness/waikite-valley-thermal-pools
Rotorua Museum

The grounds and building are beautiful, and there is a nice area inside with a small gallery and so on. Entry is around$20. and worth it for those with an interest in art and local culture and history.
The museum was originally built as an old bath house and there is some photos and stories about the building's history.
Where: Government Gardens, Rotorua, New Zealand
More Info: http://www.rotoruamuseum.co.nz/
Rotorua Agrodome
"The Unique NZ Farm Experience". The Agrodome is basically a Farm Show and people LOVE it – travelers and kiwis alike. It's not every day we get to feed lambs, see sheepdogs working, or just got down and rural. This is a fantastic experience for all ages.
Where: 141 Western Rd, 3010, New Zealand
More Info: http://www.agrodome.co.nz/
Tamaki Maori Village
The Tamaki Brothers, who built up this business, must be proud: Tamaki M?ori Village won the Golden Backpackers award for Best Indigenous Cultural Experience in Australasia 2 years in a row. This experience gives visitors as real a traditional Maori experience as they could hope for and is well-received.
Where: Highlands Loop Road, Ngakuru, Rotorua
More Info: http://www.tamakimaorivillage.co.nz/
Rainbow Springs Kiwi Wildlife Park
What visit to NZ is complete without at least trying to see a Kiwi? This is one place to make it happen. It actually came into being as a spring, and there is fresh water and trout all over the place. With a huge native bird population, as well as Tuatara, you can get a good taste of NZ nature, and kids love the short boat trip.
Where: 192 Fairy Springs Road, Rotorua 3015, New Zealand
More Info: http://www.rotorua-travel-secrets.com/rainbow-springs.html
---
Counting them up it seems we got to 11 – it's hard to stick to a Top 10 in a place as wonderful as Rotorua!  You can also see Tripadvisors Top 10 here.
Have you done any of these activities? Let us know what you thought on our Facebook page.