Sometimes it's good to spoil yourself and your loved ones with a little bit of luxury. In Rotorua, luxury is just around the corner, with fine dining restaurants, helicopter tours, yacht charters and spas. Rotorua can provide you with a luxury getaway of a lifetime.
Luxury activities in Rotorua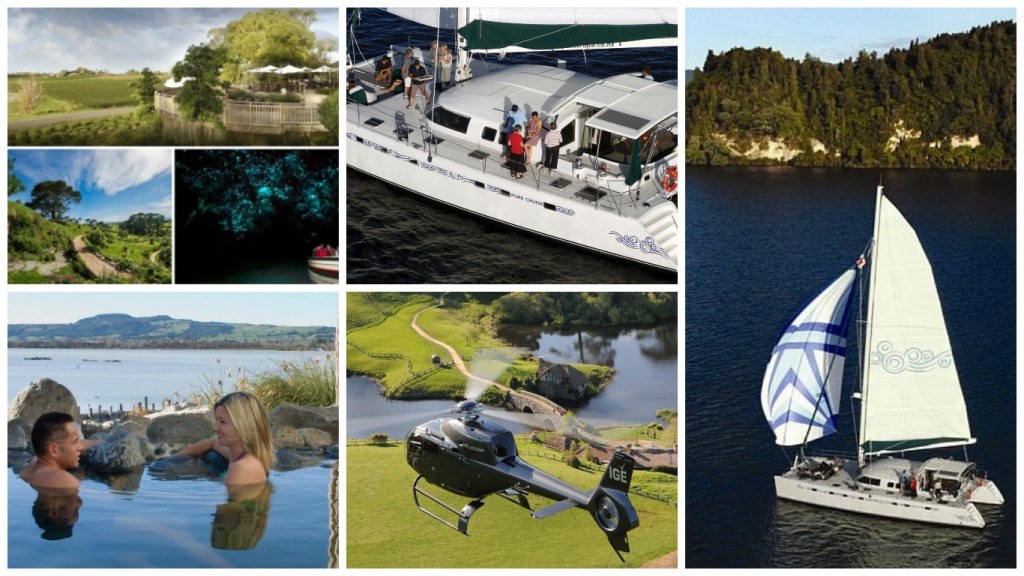 The "Wonders of Waikato" Tour provided by Helicorp NZ takes you all over the Waikato region so you can experience the best we have to offer. From your departure point you'll start the day with a scenic flight to Zealong Tea Estate for a tour and spectacular morning tea. From here you'll fly to the Hobbiton Movie Set for a fun-filled guided tour and lunch. After lunch you head to Waitomo, to walk though the majestic Cathedral Cave and take a boat ride through the Glowworm Grotto. You'll be served canapes and bubbles before boarding the helicopter for your return flight.
Pure Cruise New Zealand provide luxury yacht charters in Rotorua. Their unique eco-sailing experience lets you enjoy a relaxing cruise on Lake Rotoiti, where you help sail the yacht if you want to. Whilst on the boat you'll also have the opportunity to fish for trout, photograph some of the most beautiful scenery in the country and visit Lake Rotoiti's mineral rich natural outdoor hot spas.
Polynesian Spa is one of New Zealand's best, if offers everything from facials, mud therapies, massage therapies, and retreat packages. On arrival you are given a soft fluffy robe to wear, and from there you are pampered with a array of natural New Zealand products.  You can also choose to relax in a private hot pool that looks out over the stunning Lake Rotorua. You can see what else they have to offer by visiting our YouTube channel.
Fine Dining in Rotorua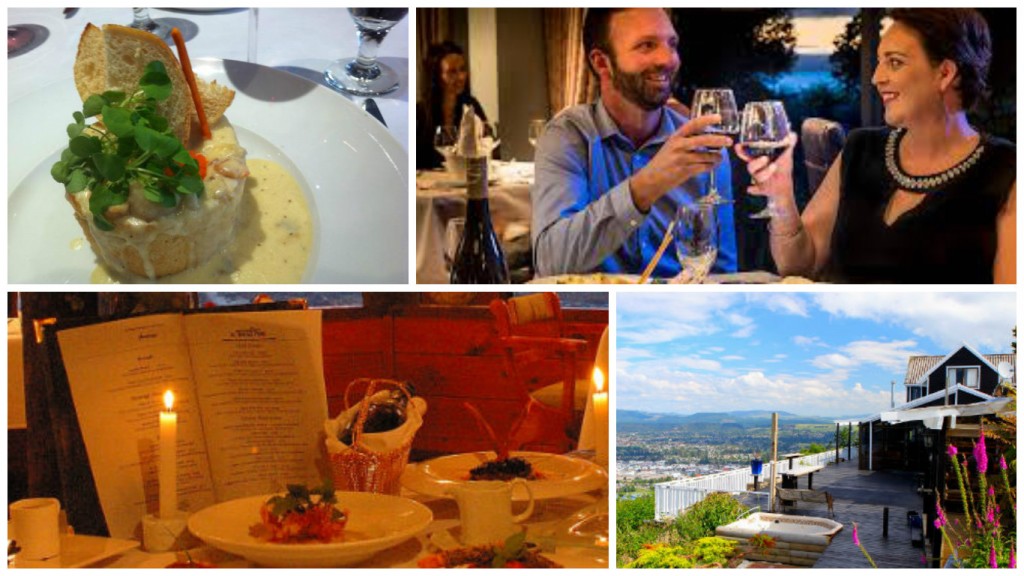 No luxury getaway would be complete without a visit to one of Rotorua's Fine Dining Restaurants, to experience local produce and hospitality like never before.
Aorangi Peak Restaurant is located on Aorangi mountain and at over 2,000 feet high you get to enjoy beautiful panoramic views of Rotorua. The restaurant opens at 5pm and bookings are essential, although worth it! The menu is specialist and meat-centric with dishes such as braised ox-tail, duck confit, venison, and scallops all accompanied by truly delicious sauces.  Dessert and wine matches are also available on this mouth watering menu.
The Mokoia Restaurant is a local favourite and has been voted "Best Restaurant in Rotorua" for many years. Mokoia Restaurant are known for preparing food from the Pacific rim that is paired with indigenous herbs and spices. Their menu includes squid, roasted duck, local beef, lamb, and pork, as well as fresh fish and seafood. They also offer the unique option creating a sharing platter, where guests choose menu items they wish to taste. With fantastic service and a delicious wine list, you'll be sure to have a fantastic time.
If you're looking for luxury in Rotorua, you don't have to look far to find it. From yachts, helicopters, spas, fine dining restaurants, and boutique shopping you will find luxury in every corner. If you plan on staying with us during your luxury getaway, we recommend a spa unit. Our Spa Units, include a cosy spa pool to help you relax even further. And don't forgot that our friendly local staff are more than happy to help you plan your getaway.