We have compiled a few of the best Rotorua events set to take place in the first few months of 2021. Please remember this is just a small selection! If you are having trouble deciding which of these events is best for you, give us a call and we can help plan your next trip!
Please contact event organisers directly if you have any questions related to COVID-19. Some events may not run under different alert levels. Stay Safe!
---
Sun 27 Dec. 2020 3:00pm
Before we rush into the new year, we are very lucky to have a world-class festival right on our front doorstep! Featuring performances from Katchafire, House of Shem, Sons Of Zion, Laughton Kora and the Tomorrow People it is sure to be an amazing show! To learn more about the Good Vibes Summer Festival, or to buy tickets, click here (R18)
---
Fri 22 Jan. 2021 7pm-10pm
Sat 23 Jan. 2021 6pm-10pm
The TWS World 240s is the event of the year for the Superstock Fans. Every year this event gets bigger and bigger, both car numbers and spectators. With increased seating at TWS Speedway this year there will be more room to spread the legs and enjoy all the action. Find tickets and more information here (All Ages)
---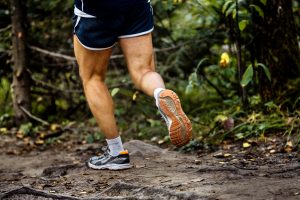 Saturday 13 Feb. 2021
Whether you choose 21km, 50km, 102km or the 100 Miler, the friendly trail running community welcomes athletes of all abilities with open arms to try the iconic Tarawera Ultramarathon. Courses are all point-to-point, on mostly non-technical runnable terrain. They are designed with the aim of seeing everyone succeed. Find out ticket information here (Runners must be over 16)
---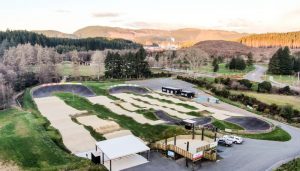 Saturday 13 Mar. 2021 10:00am – 8:00pm
Sunday 14 Mar. 2021 10:00am – 5:00pm
Join hosts Rotorua BMX at Te Papa o Te Kauri for the 2021 BMXNZ National Championships. Two days of racing from ages 5 to 50+. Festival atmosphere – food trucks, dirt jump jam on Saturday night. This is a free event! Find out more here (All Ages)
---
Sunday 21 Mar. 2021 7:30pm-9:00pm
As seen on 7 Days, Chopper is bringing his show to Rotorua this March. If you are interested in some laughs this could be the show for you. Winner 'Comics Choice' Award – Melbourne International Comedy Festival 2018. Find out ticket information here (R15)
---
With so many great events happening this summer, it is a perfect time to visit our beautiful region. While you are here, we hope you will add some of these events to your holiday list! If you would like any help planning your perfect holiday or more information about our recommended Rotorua events, feel free to contact us and we'll be happy to assist. We look forward to seeing you!