Going on holiday can be an enjoyable occasion for you and your family, so take the stress out by making sure it's well planned and organised. Here is a simple holiday planning checklist to help you create that holiday to remember.
Before you go
• Check you have the time off work
• Arrange for a house sitter and pet care, and possibly for someone to clear your mailbox.
• Create a budget, this will give you an idea of the overall expense, always over budget and make sure you have a little extra for something unexpected.
• Check the weather conditions so you can pack accordingly
What to pack
Other than the obvious, here are some essentials you may need to remember to pack: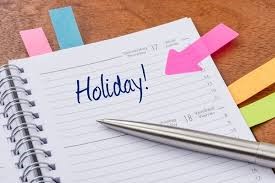 • Phone chargers
• Camera
• Memory cards
• Any medications
• Reading material
• Snacks
• A day bag
• Sunglasses/sunscreen/swimming togs
• Appropriate footwear ( depending on the activities you have planned)
Travel
You can get to Rotorua many ways, whether you are travelling by car, plane or bus, you need to be organised.
• Check your flights and check in time before departing
• Service your car, and budget enough money for petrol
• Check the travel route and weather conditions
If you are travelling with a boat or trailer, Palm Court Rotorua has ample off street parking, and boat cleaning facilities.
For more information on travel routes, buses and car rental, click here.
Accommodation
Book your accommodation in advance, I can recommend the perfect place! Whether you're on a family holiday or business trip, we have 17 self-contained units with spa pools that will suit your needs. If you call and make a direct booking you will save 10%!
Check out our package deals!
Activities
Rotorua has an endless supply of activities and attractions to suit everyone. Make sure you plan ahead by checking opening hours and any other requirements, eg bookings. Plan activities for indoors and outdoors to suit the weather. Here are a few family activities in Rotorua:
• Lake Okareka Walkway
• Paradise Valley Springs & Wildlife Park
• Agrodome
• Off Road NZ
• Horse Trekking Lake Okareka
• And to keep within your budget, here are 10 FREE family activities in Rotorua
Eating
There are a huge variety of bars and restaurants that will sure to impress. Plan where you will have each meal so you can budget accordingly. ASURE Palm Court Rotorua offer cooked and continental breakfasts and we have a BBQ area for guests to use as they please. If dining out is more your style, check out some of these places:
• Market Kitchen -Modern cafe, offering indoor and outdoor dining over incredible views.
• Atticus Finch – A restaurant and bar offering contemporary NZ cuisine
• Mac's Food & Wine – A steakhouse serving fresh New Zealand Beef and Lamb.
• Vi's Tea House – With more than 100 years history, Vi's tea house is the perfect place to enjoy a cup of tea and a scone.
• Ciccio Italian Resturant – Like all things Italian, Family is at the heart of Ciccio's success. Two Generations of the family work and run this fantastic Italian Café.
Rotorua is a Fantastic location for the perfect holiday. ASURE Palm Court Rotorua offers a number of spacious units suited for you to relax and enjoy. You can plan for an unforgettable experience, and there are endless options to fill your time. We can recommend activities to suit your interests and requirements, so don't hesitate to give us call!