Rotorua is known for its wide array of activities – there is always something happening in and around the city. Choosing an activity can be the hardest part, so we've found a few upcoming events in our city to help you decide! Check out what's happening below:
---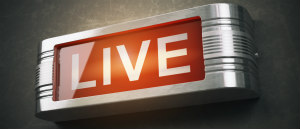 Monday 1st July 2019
Two talents together; doing what they do best.
Kelvin Cruickshank is one of New Zealand's most well-known mediums. TJ Higgs is also a medium but all the way from the United Kingdom. They will be on stage working together doing what mediums do best. Click here to find out more!
---
Friday 5th July 2019
A night full of flavor – five courses paired perfectly with Esk Valley wines. This event is perfect for date night! Or maybe a night out with the girls or guys. The event will be held at the Terrace Kitchen on Friday 5th July. One to put in your calendar! Click here to find out more!
---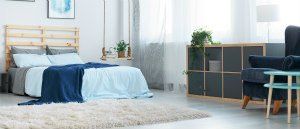 Friday 12th July – Sunday 14th July 2019
The Rotorua Home and Lifestyle show is held over three days and brings you the best for home and lifestyle products and services. There are over 150 companies involved so there will be plenty on display including kitchen, flooring, appliances, heating, food, crafts and so much more. Click here to find out more!
---
Saturday 3rd – 4th August
We Run The Forest is back for another year! Join in for a run or walk through the world-famous Redwood forest. There is no reason why Winter should hold you back. There is a new layout which is a single loop format. You can choose from a 5km forest run to a 10km forest run, or if you're feeling extra adventurous… A 21km trail marathon run and walk. Click here to find out more!
---
Saturday 3rd August 2019
Rotorua is a prime spot for mountain biking. However, what about gravel roads? Those who enjoy biking on gravel will rejoice with this new 100% gravel road cycling event. Grab your mountain bike, eBike or gravel, Cyclocross bike and hit the trails! The course will be fully marked, does not use mountain bike trails and is designed to be both achievable but challenging. There are two distances which you can choose from – 17km and 42km! Click here to find out more!
---
Wednesday 21st August 2019
Thursday 22nd August 2019
Saturday 24th August 2019
Let's get down and dirty and have a whole lot of fun! This event is open to both male and females who are at least 13 years of age and older. The courses can include swamp crossings, a spider web net climb, beautiful native bush trails, tunnels, hurdles and not to mention… Mud!
There are spot prices and amazing goodie bags. We also have hot showers (which you may need afterward!) and plenty of free parking. This is a fun event you can take your family, friends or even workmates to. Click here to find out more!
---
Saturday 31st August 2019
Sunday 1st September 2019
An Australian singer with a beautiful voice! Renee is well known for performing some the finest of jazz, soul, and R&B out there. She will have supporting acts Renzy White and Solar Eclipse. Only 5 shows across New Zealand, not one to miss! Click here to find out more!
---
As always, there are a lot of opportunities to challenge yourself or do things with your family, friends or even workmates in Rotorua. Make sure you get involved for these exciting local events. Rotorua is waiting for your next visit and so are we! If you want to know more about how Asure Palm Court Rotorua can help you have an amazing time in our city, contact us and we can help. We look forward to seeing you soon!