We have some fantastic upcoming events and activities happening in the coming months in Rotorua. There is something to suit everyone, from great musicals to mountain biking. Here are some of our favorites:
How I Met My Father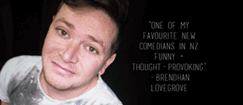 Rhian Wood-Hill is a comedian telling all about his dysfunctional father, and how he met him at age 21. Comedy and drama are intertwined with a bit of honesty and down-to-earth moments.  This show is scheduled for Friday the 4th of August 8 pm at the Shambles Theatre, 8 Amohau Street, Rotorua.
Click here for more information
One Night of Queen
Wanting to rock out?  Gary Mullen and The Works recreate the look, sound, and showmanship of one of the most famous bands of all time. The familiar songs of Bohemian Rhapsody, We Will Rock You, and I Want to Break Free will be live onstage Tuesday 22nd of August 8:00-10:30 pm at the Rotorua Civic Theatre.
Click here for more information
The Sound of Music
One of the most-loved musicals of all times is touring.  The Sound of Music will be performing on Wednesday the 11th of October from 7:00 to 10:00.  This is the uplifting true story of Maria who marries the widowed Captain von Trapp and helps raise his seven children by introducing them to music. The Sir Howard Morrison Performing Arts Centre, 1170 Fenton St. Rotorua, Bay of Plenty.
Click here for more information
Best Comedy Show on Earth Tour
Spend the night cracking up! This is a fast-paced comedy show featuring well known comedians such as Brendon Lovegrove and Fan Brigade. This will be a great night out with your mates or anyone that loves a good time and all for under $40! This is a show not to be missed.
This event takes part at Rotorua Civic Theatre on the Sunday 3rd September 2017
Click here for more information
Podium Rotorua Half Marathon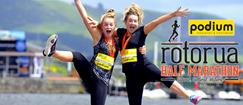 This is the ultimate half marathon run and walk! Over 1000 participants take on Rotorua's primary highway, past golf courses, through forest trails and around lakes and geothermal activity. There is also a 10km flat course, a 4km community fun run and a 2 km kids dash. So, what are you waiting for? There's something for everyone to enjoy!
This takes place Sunday 26th November 2017, at the Memorial Drive, Rotorua
Click here for more information
Whaka 100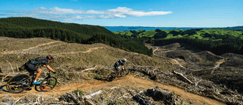 For all the extreme sports fans out there this is a Rotorua event you won't want to miss. This is the 11th edition of the Whaka100 and is known to be one of the toughest mountain bike marathons in the southern hemisphere. The race is only 3km from Rotorua CBD so whether you're a spectator or a competitor it's sure to be a great day out. This event brings a weekend full of fun activities to Rotorua including live music! Check out the schedule for the weekend here. Remember we have our own bike cleaning facilities here at Palm Court Rotorua.
This event takes place at Whakarewarewa Forest on 21-22 October 2017
Click here for more information
Saturday Night Fever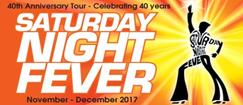 To celebrate the 40th anniversary of the release date of the film, the greatest dancefloor musical of all time is touring NZ and stopping in Rotorua on November 19th. The contemporary retelling of this classic story has a great cast of talented actors, dancers and singers who put on a memorable show. The ultimate party event!
This is taking place at the Sir Howard Morrison Performing Arts Centre on the 19th November 2017.
Click here for more information
Don't forget to book your Rotorua accommodation with us here at Palm Court Rotorua. We have a number of rooms to suit groups of all sizes whether it's business or pleasure. We know what's happening in Rotorua and can assist with any activities or queries you may have!