The weather is cooling down but that doesn't mean there is any shortage of Rotorua events and activities in Rotorua. From running marathons to watching rugby, we have something to suit everyone. We have done some research and listed our favourites below.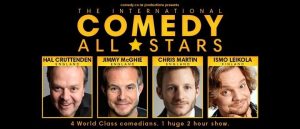 If you're in the mood for a laugh then this will be the Rotorua event for you.  (We love Rotorua events with plenty of giggles!) Four stars from the 2017 NZ International Festival are touring and coming to town on May 3rd. Well known comedians from around the world including Ismo Leikols from Finland who was voted "funniest stand-up comedian in the world' He featured in the comedy festival last year and is back due to popular demand. This is a show not to be missed.
This event takes part at The Blue Baths on the 3rd May 2017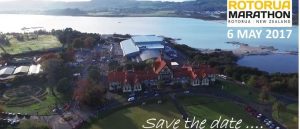 Dust off your sneakers and take on the Lake in 2017. This marathon is a Rotorua events favourite; it's a 42.2km trail around Lake Rotorua, where you will pass through the spectacular scenery. There is a half marathon or 5.5km race to take part in so there is something to suit the entire family. With a 52 year history, even just as a spectator, this will be an event for all to enjoy.
This takes place Saturday the 6th May 2017, at the Energy Events Centre.
The British and Irish Lions take on the Maori All Blacks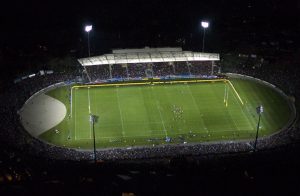 For all the rugby fans out there this is a Rotorua event many will travel for. This is the fifth match in the tour and brings many other events and activities happening around the city during the days building up to the big game. This is sure to bring an exciting atmosphere to the stadium as this is the only game of the series between the Maori All Blacks and The British & Irish Lions. Our rooms will fill up quickly for this one!
This event takes place at Rotorua's International Stadium on Saturday the 17th June 2017.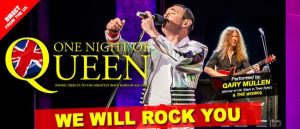 Gary Mullen has toured the world with this show since winning Stars in Their Eyes on 2000 and he is still very popular after all these years. Recreating the look and sound of the iconic rock band this is a spectacular live concert. Featuring hits such as Want to Break Free, A Kind of Magic and Bohemian Rhapsody.
This event takes place on the 22nd August 2017, at the Sir Howard Morrison Performing Arts Centre.
Don't forget to book your accommodation with us here at Palm Court Rotorua. We have a number of rooms to suit groups of all sizes whether it's business or pleasure. We know what's happening in Rotorua and can assist with any activities or queries you may have!