Aug-Sept-Oct 2018
Welcome to our quarterly customer update. Each quarter we share the latest news from Palm Court Rotorua, ideas and tips for travellers, and feedback from customers who have chosen to stay with us.
Palm Court Rotorua – What's New:
The romantic weekend getaway competition was back – and better than the last time!
Our last competition was so popular, that we decided to run it again! We gave away two nights of accommodation at Asure Palm Court Rotorua with our luxurious facilities AND dinner for 2 at Mitai Maori Village. The winner will be announced any day now so watch this space!
---
Latest Travel Tip: 
Make the most of your trip!
It's important that you don't break the bank when booking your holidays. If you didn't already know, you can save an extra 10% on the total booking cost here at Palm Court when you book direct using the code "PalmCourt10".
There are loads of free activities here in Rotorua so you can make the most of your stay with us! Check out this link for some inspiration.
---
Reviews and Feedback
Every experience at Palm Court Rotorua is important to us, so we make sure our guests are always treated well. We think our hard work and reviews speak for us. Here's what some of our guests are saying about us on TripAdvisor.
This first review is quite special. It's from the winner of our last romantic weekend getaway competition, Sam Jones!
This is not an ordinary motel!
"My wife and I found this motel to be amazing in all aspects. The rooms are extremely clean and comfortable, the staff were very professional, friendly, inviting and genuinely great people and we respect them a lot for that. The spa pools are very calming and relaxing whenever you feel like taking a soak at the start, middle or end of your day. They made our time in Rotorua very stress-free giving us ideas on activities to do as well as places to eat and see etc. Mike and the staff go far beyond the typical "Receptionist" role that a lot of other motel/hotels entitle too and put you onto things you may not have even known about! – 10/10 definitely visiting again."
5 STARS – Sam Jones, 18 Aug 2018
Great Place to Unwind
"We stayed here for the annual Rotorua Marathon, worked out a treat, most (all?) rooms equipped with their own awesome private hot pool. The rooms are spacious, modern and contain everything one could need. Location is worked very well for us and is just a short walk from town. Best of all were the wonderful friendly host Mike and Anya. We will definitely come back for another visit sometime soon I hope."
– 5 STARS – Shelley Eastwood, Lower Hutt, New Zealand 6 Aug 2018
Have you stayed with us before? Let us know how we did. Feel free to leave us a review!
---
What's Happening in Rotorua
In case you missed it, here are some upcoming events you might enjoy: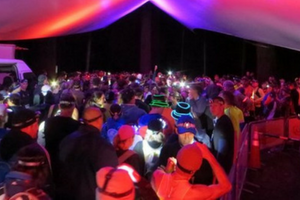 Saturday 15 September 2018 2:00pm – 10:00pm
If you have never seen the Rotorua Redwood Forest at night then you are in for a treat. Get your headlamps ready for this unique trail run/walk under the stars. The trail will take you way up to the top of the forest, where you will be treated to the stunning view of Rotorua at night. Suitable for all runners and walkers and lovers of the night.
---

Tuesday 25 September 2018 11:00am – 1:00pm
In a concert where pop meets traditional country, this show features all your favourite songs from the like of Doris Day, John Denver, Connie Francis, Kenny Rodgers and Dolly Parton. Your toes will be a-tapping and you will be a- loving the sing-along lyrics.
---
With Spring in full swing, we hope you enjoyed our news update and maybe even got some ideas for your next trip to Rotorua. Don't forget to connect with us on Facebook to hear about what's happening in the region! If you have any questions about Palm Court Rotorua, give us a call or send us a message, we would love to hear from you. We look forward to seeing you soon
Until next time,
Mike and Anja
Your Hosts, Asure Palm Court Rotorua