May-June-July 2018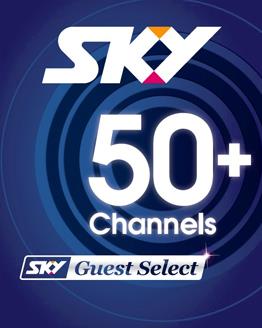 Welcome to our quarterly customer update. Each quarter we share the latest news from Palm Court Rotorua, ideas and tips for travelers, and feedback from customers who have chosen to stay with us.
Palm Court Rotorua – What's New:
Sky just got even better!
We have recently upgraded our Sky TV package to include 50+ Guest Select channels! So, if you are wanting to relax in your room after an exhausting day enjoying all the outdoor activities Rotorua has to offer you are not going to be stuck for something to do.
Get a taste of what's on Sky here. 
Fancy a romantic getaway?
We have just the thing for you. Palm Court Rotorua is giving away a romantic weekend for two including one night's accommodation and dinner for two at Mitai Maori Dinner/show.
Find out all the details and how to enter here.
---
Latest Travel Tip: 
Bring Your Pet!
Pets need a break too! Palm Court Rotorua is pet-friendly so here are some tips taking a safe and enjoyable road trip with your four-legged friend. Pets love a change of scenery just as much as we do. Once you are here you can take your dog on one of these great walks. Check out our blog next month when we show you all the great places you can go and things you can do with your dog while here.
---
Reviews and Feedback
We work hard to ensure that every guest enjoys their stay with us. But don't take our word for it, just look at what our guests are saying, it's nice to know we exceed expectations. Here are some of our recent TripAdvisor reviews:
"two-night stay, Mike and Anja, the perfect hosts, they genuinely made us feel very welcome, and nothing was too much.
Everything in the unit was very clean, Tv's that actually work, with the advertised channels. They allowed us to top up our electric vehicle, and refused payment for this, very complimentary !.. overall, a pleasant stay, i.e, it just felt like home"
– 5 STARS – bluehills65597 from Waikato, 21 Mar 2018
"Excellent choice for a place to stay in Rotorua. We enjoyed our stay of two days here very much. The owner, Mike, was so friendly, gave us excellent advice about things to do and provided discount vouchers as well. The room was comfortable and very clean. After a day of driving, we really enjoyed the spa tub! Just the right distance out of town–restaurants weren't far but it was quiet."
– 5 STARS – JMH2110 , 3 May 2018
Have you stayed with us before? Let us know how we did. Feel free to leave us a review!
---
Upcoming Events:

Sat 23 Jun 2018, 7:00pm–9:00pm
Come and see this show that will feature routines by elite skaters aswell as a performance by the whole club including parents and our youngest skaters at the Southern Trust Sportsdrome.
Don't miss out on this once in a lifetime experience!
---

Thursday 28 June 2018 7:00pm – 9:00pm
Experience the thrills and spills of international basketball in New Zealand's first home game on the road to the 2019 World Cup. This is a fantastic opportunity to see top-level players battle it out for supremacy.
---

Saturday 2 June 2018 5:00pm – 9:30pm
Enjoy beer specifically brewed for winter, cider, bonfires and live music. Strong Beers are brewed in a traditional German style which is dark, strong, malty and warming. Just the thing for colder weather.
---
We hope you enjoyed our news update and we invite you to share it with anyone who is looking to plan a trip to Rotorua. And don't forget to connect with us on Facebook to hear about what's happening in the region! And if you have any questions about Palm Court Rotorua, give us a call or send us a message, we would love to hear from you.
Until next time,
Mike and Anja
Your Hosts, Palm Court Rotorua